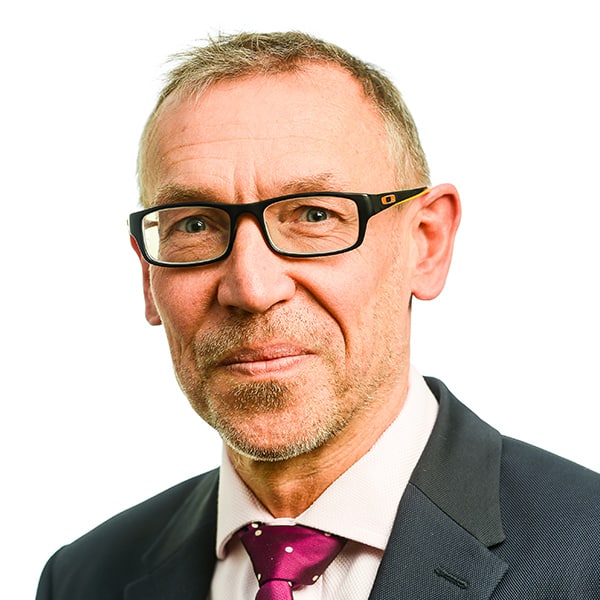 Webb and Co
Scottish Provident Building, 7 Donegall Square West, Belfast, Co. Antrim, BT1 6JH
Profile
Experience
Johnny has utilised his significant Forensic Accounting and Valuation practical experience gained over the past 25 years to help to provide practical and workable solutions to a wide spectrum of situations including;
Valuations: Involvement in the valuation of a significant number of private companies and individual shareholdings over a 20 year period, on behalf of Banks, Private Equity Houses, Acquisitive Companies, Vendors and Instructing Solicitors and Counsel.
Expert Witness: A variety of Expert Witness and Single Joint Expert roles in a wide range of Ancillary Relief cases involving a wide range of business sectors, including Valuation Reports, Income Determination and Liquidity Reports. Recent cases include;

Expert Witness in a wide variety of Ancillary Relief cases.
Expert Witness for Loss of Profits claim in an IPR infringement case (acting for the Respondent).
Expert Witness for quantum for Loss of Profits claims in commercial cases involving instructions receivedon behalf of both the Plaintiff and Respondent.
Expert Witness in personal injury, fatal accident and clinical negligence cases, involving instructionsreceived on behalf of both the Plaintiff and Respondent.
Expert Witness role on behalf of the defence in a number of criminal defence cases including theft andoffences relating to the Proceeds of Crime Act 2002.
Expert Witness role on behalf of Respondents in an unfair dismissal case in an Industrial Tribunal.
Expert Witness in a UK Commercial Agency Termination Case.

Expert Determination: As prescribed within a number of commercial contracts, including share purchase agreements.
Career history
1991 – 1996 Goldblatt McGuigan
1996 – 2012 BDO (Partner and Head of Forensic Accounting, Northern Ireland)
2012 – to date Principal, Webb and Co.
Professional memberships & qualifications
BSc Management Science (University of Manchester Institute of Science and Technology)
FCA (Chartered Accountants Ireland)
Summary
Johnny has acted in a wide variety of cases for many of the leading law firms in both NI and the UK and is heavily experienced in expert witness, single joint expert and expert determination roles across a spectrum of sectors and financial disputes.
In addition, Webb and Co. offers a range of Corporate Finance Services, including Valuation, M&A Lead Advisory, Financial and Commercial Due Diligence and Debt Advisory.