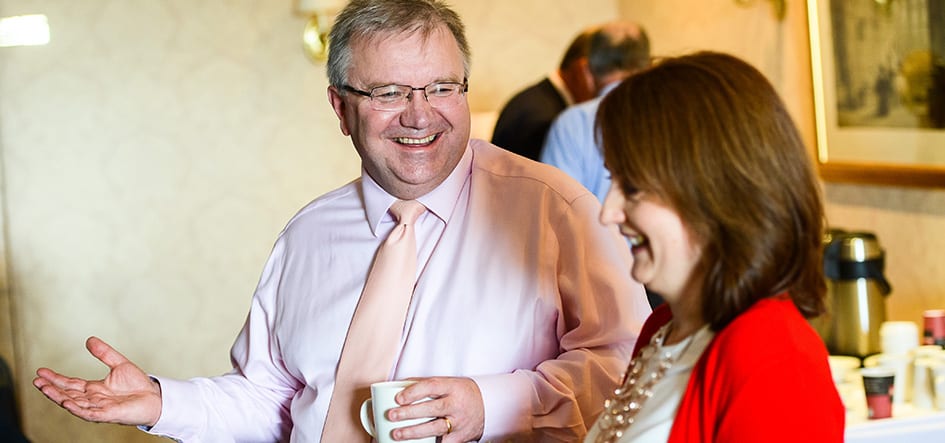 Benefits of NIFA membership
As a member of NIFA you will have:
Access to high quality training
NIFA holds three training events per year, including:
Two separate full day member events; and
A day and a half conference
During these events we cover a range of topics related to the world of forensic accounting and invite a variety of speakers to present at our events.  Past speakers have included representatives from the Academy of Experts, Expert Witness Institute, barristers, solicitors, judges and technical experts on matters such as business valuation.
These will provide you with high quality training and the opportunity to network with other forensic accountants.
Marketing opportunities
There are a number of ways in which NIFA can assist you in promoting forensic services.  For instance:
Your individual profile is listed on NIFA's website, allowing potential clients to contact you directly;
NIFA is listed with the National Expert Witness Agency ("NEWA");
NIFA sponsors forensic related events;
NIFA regularly produces its own NIFA newsletter which is distributed by members directly to their own contacts; and
NIFA members have the opportunity to contribute to research on forensic accounting services undertaken by the University of Portsmouth, the results of which can also be used to promote your forensic services.
Access to a network of other forensic accountants
You will have access to other forensic accountants in NIFA allowing the sharing of knowledge.
We regularly hold Q&A sessions at our training events where members raise difficult technical and procedural issues they have encountered.  The ability to use other forensic accountants as a sounding board and to debate issues more widely in an informal and collaborative setting is invaluable.
Exclusive access to the NIFA members' area
This area includes valuable technical resources, such as:
template documentation and best practice guidelines to ensure NIFA's high quality standards are maintained;
valuation resources e.g. in relation to business multiples; and
summaries of past cases to encourage the sharing of knowledge between NIFA members.
An annual quality review to ensure you are following best practice
NIFA members regularly submit a case for peer review to ensure the high quality NIFA standards are maintained.
Contact Us
If you are interested in becoming a member of NIFA, please use this form to contact us and we will be in touch.